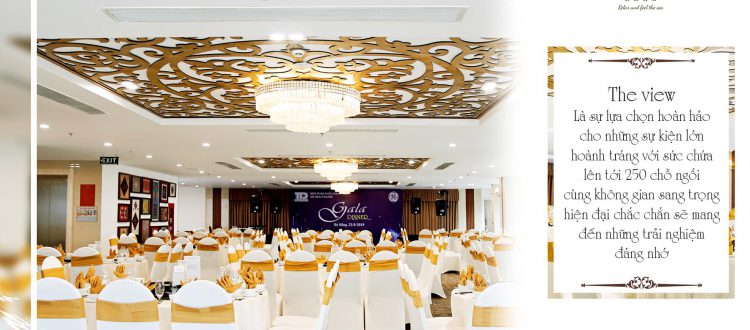 Are you having a headache finding a professional meeting and event place
Do you need a place with full of services: conference, accommodation, food and spa
All answers will be available at Balcona Hotel Da Nang – a leading hotel in banqueting and conferences in Da Nang.
The high-quality conference room at Balcona Hotel Da Nang has a large capacity, natural light system, standard sound system, modern equipment and thoughtful support staff. Customers will be guaranteed with professional service during meetings or parties.
Modern beauty is expressed in the decoration style of tables and chairs. Comfortable stage suitable for performances and parties.
The unique menus with Asian-European style is prepared by the talented hands of the top chefs in Da Nang.
Especially, we can meet all expectation in terms of accommodation and healthy spa with the standard of a 4-star hotel.
Contact us for free consultation!
Hotline: Ms. Ha – (+84) (0) 905 496 624 or Ms.Trinh (+84) (0) 868 18 73 73