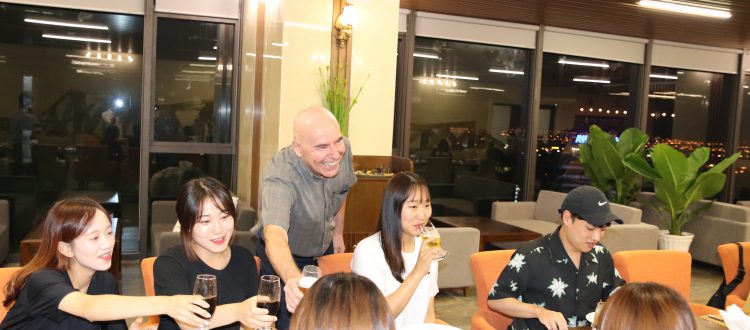 2018 DCU Summer Study Abroad at VNUK
2018 DCU Summer Study Abroad at VNUK
Dear our friends,
Goodbye, the students of Catholic University of Daegu.
The hotel and you have 1 month of traveling, learning and experience the coastal city of Da Nang.
All staff of Balcona Hotel Da Nang tried and hoped to bring you the best service. A farewell party and small gifts from our hotel as the best wishes to all of the students in the study as well as life. Hoping to see you soon in the near future.
Once again, thank you for the trust and cooperation between the Balcona Hotel and the VNUK Institute for Research & Executive Education, University of Danang.
Sincerely,